How I Work:
Wenting Zhang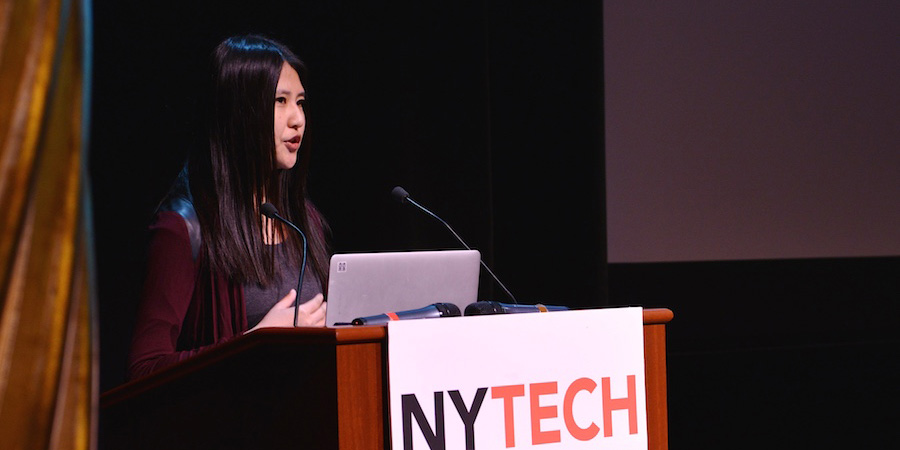 Wenting Zhang is a talented UX designer and front-end developer currently working at Viacom. She has been nominated for the net Awards under two categories: Emerging Talent of the Year and Side Project of the Year. Let's learn how she works…
1. Where did you graduate? What is your current job title?
I graduate from Parsons The New School for Design in 2014 with Master of Fine Arts, and Zhejiang University in 2007 with Bachelor of Engineering. Now I work as User Experience Designer.
2. What do you feel about your nomination as Emerging Talent of the Year on net Awards?
I feel lucky, honestly. There are many talents out there, and I feel very lucky being nominated. Other nominees are amazing and so young. I am humbled.
3. What apps and software do you use most passionately? Why?
Oh, recently it has to be Sketch app. It is so useful for a UI/UX designer.
And TypeSample.com as the type nerd side of me. It is truly amazing and everyone who loves type should check it out. It has a chrome plugin to pick good type you see on other websites and save it to your list.
4. Do you prefer a tidy environment or a messy one? How do you organize your home and work desks? Any souvenirs?
I prefer tidy environment but the reality is the opposite, I regularly clean it up and but it gets messy after 3 days, so I really just clean it up for the sake of being tidy for 3 days. I think I might secretly enjoy messy environment, because my desk constantly finds its way back to messy land. I don't know, printing stuff out, and hanging them up in the wall do help me be more imaginative. I have a wall dedicated to stickers and a few prints.
5. What is your current mobile device, computer setup, and OS? Why?
Mobile: Oneplus One, Android L (CyanogenMod custom version)
Computer: 15 inches Macbook Pro (mid-2015) with 27-inch apple display, OS X Yosemite
Tablet: iPad Air, iOS 8
I have been using iOS for a while and I wanted a change, so I bought the Oneplus One to experience Android L. Also I am totally a sucker for invite only. I know, so childish.
I just upgraded to the latest Macbook Pro, before it was an older version of Macbook Pro, with 27-inch display. I like the setup because it is powerful, portable and flexible.
6. Are you a gamer? If so, which games do you play on mobile / computer/gaming devices?
I am not a big gamer, mainly because starting from sometime in College, I started to feel dizzy in virtual 3D, probably something wrong with my ear's function. After that, I mostly play iPad 2D games: Monument valley, and Kingdom Rush are my favorites.
7. Is there any device you can't live without, besides your cellphone and computer?
Right now I love my new friend Pebble 🙂
8. What sports or daily activities do you do better than most people?
It has to be walking. I love walking on the bank of Hudson River after work, and I can walk longer than most of my friends. I feel innovative when I am walking too. I know many people feel more innovative in shower, but I figure walking saves water.
9. Are you an introvert, or an extravert?
Oh, I am a big introvert.
10. What time do you sleep and how long on average?
I am really bad at sleeping regularly, sometimes 4 am. and sometimes 1 am. but I mostly sleep very long, 7 hours on average.
11. Tea or coffee? To keep you awake or as a pleasure? (We are in love with tea. So this is a hard comparison for us.)
Tea doesn't keep me awake, and I drink them as a pleasure. Coffee also does little keeping me awake, though might be more effective than tea. But in general I don't depends on caffeine drinks to keep me awake. Exciting projects keep me awake.
12. Is there anything else you'd like to add that might be interesting to our readers?
Check out my projects: Type Detail and Profession.is.
Twitter: https://twitter.com/DesignJokes